During the prohibition Era, Chicago was known as hotbed of moonshine-making and alcohol-running, so it isn't surprising that this city is still known today for its drink selection. Now, it's all legal of course, so here are some of the best signature drinks the city has to offer.
Coco Taro- We start off our list with a nonalcoholic drink- the coco taro from Bee and Tea. This bubbly tea is an iced combination of taro tea and coconut milk. It's served at a bubbly tea shop, so customers can have it with their choice of boba topping. The drink can also be served hot, if desired. It's rich and creamy and can safely be enjoyed with tapioca pearls or honey. For something a bit more exotic, you might want to try it with lychee jelly or red beans.
Strawberry Mojito- This colorful, flavorful drink is the perfect complement to the cozy designs of Chicago's May St. Café. It combines mint leaves, strawberries, syrup, sugar, cane rum and limes for a delightful, fruity twist on the classic drink. This is a true summer drink that's endlessly refreshing and bursting with color.
Box Lunch- Styled like an upscale school box lunch, this combination of spirits, chocolate and caffeine is a great grown-up drink for the child in all of us. The presentation is the best reason to try it, as it is served in a glass styled to look like a cafeteria box chocolate milk. The complex mixture of dark chocolate, Thai coffee, cream and liqueur ensure it is anything but standard cafeteria fare, and it feels right at home in the upscale House 406.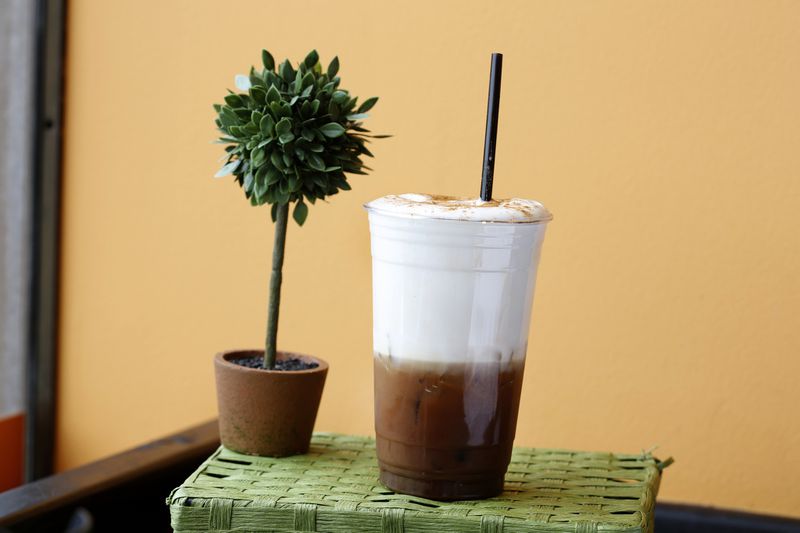 Freddo Fresko- You might not think it is worth going out of your way for an iced cappuccino in Chicago. After all, there are coffee houses on nearly every corner that can serve the same drink. The reason we suggest you do search out the Freddo Fresko at the Fresh Fresko café is that the way it has been made is simply peerless. The execution is what makes this drink stand out, as it uses natural ingredients prepared by an experienced barista to give you a comforting, frothy drink that feels like it belongs in a fine dining establishment.
Boston Club Punch- Bordel serves a lovely punch that retails for $12 a teacup. It's a mixture of orange oleo, sparkling wine, lemon, raspberry, Jamaican rum, cognac, and Grand Marnier. The presentation here is top notch, and a fine reason to seek it out. The drink is served in an ornate teacup (or pot, if you splurge) and is right at home in the upscale Bordel.
Root Beer Float- For sheer decadence, you can't beat what the Brown Cow Parlor is offering with its signature root beer float. It is actually made from fresh ingredients every time and is brewed entirely in house, giving it a unique flavor and that real touch of homemade goodness that you can't get at your standard coffee shop or restaurant chain. There is something special about a drink that takes this much work and that is being made entirely before your eyes.
Chicago has a lot more signature drinks to try, and these are just a sampling of what's on offer.